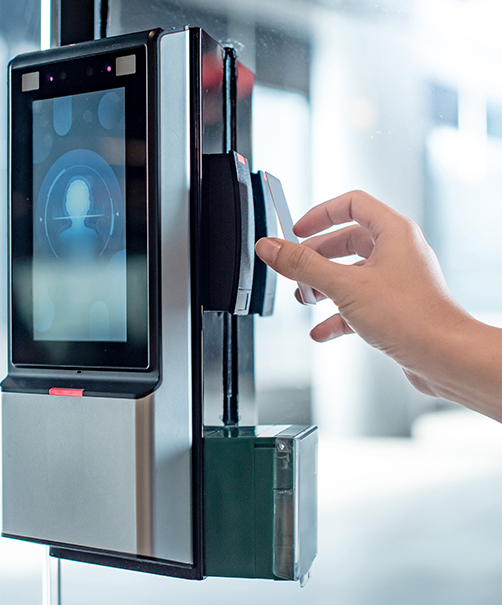 Access Control System Installation in Texas
From a standalone system to top-of-the-line integrated solution, TXP Locksmith offers high quality access control system installation in Texas. Our solutions help businesses and offices of all scale to provide access to authorized employees and achieve high access control with ease of tracking and monitoring. We have helped many clients in commercial space to install and repair access control solutions, for example retail stores, warehouses, offices, government buildings, small hotels, motels, banks, and schools. Whether you manage a small team of ten or thousands of employees, our flexible and user-friendly access control solutions will help you tailor access rights according to your requirement so that you can enjoy maximum level of protection and access control for your property. Our high-tech access control system installation in Texas offers you smart access control that is easy to scale, manage and monitor through high-tech apps. Our services come with technology benefits such as multiple access modes, seamless integration with existing security solutions, advanced features such as alarm triggers, restricted privileges, instant notifications and alerts and so much more.
Our Access Control System Offerings
CCTV surveillance systems
Access Cards
Biometric locks
Key fob systems
Card readers
Magnetic door locks
RFID card readers
Panic bars
Digital keypad entry system
IP based access control system
Wireless and IP based access control
Door release switches
Security cameras for business
Full range of locksmith services
Fast response and same day service
Licensed, insured & bonded technicians
Trainings for employees
Written estimates
Need a trustworthy locksmith for residential, commercial and automotive services?
Welcome to TXP Locksmith. Your one-stop-shop for lost keys, damaged
locks and broken remotes.
Access Control

Solutions for Maximum Security

At TXP Locksmith, we have insured and licensed technicians who are adept at installing a diverse range of access control systems. From panic bars and entry systems with digital keypads to door release switches, and biometric locks, our technicians can install them with high skill and competence. Our technicians assess your short-term and long-term security goals to help you pick the best access control solutions.

At TXP Locksmith, we work with businesses and commercial set-ups of diverse sizes and types and help them strengthen their security with the installation of sophisticated access control systems. Over the years, access control systems have become more avant-garde with the rise of electronic and digital access systems that have multiple combinations, providing several tiers of security through controlled access. With us as your security partners, you will get efficient and timely services backed by one of the most rationalprices in the area.Don't take any chance with your business's security. Call TXP Locksmith today if you are looking for dependable access control system installation in Texas.