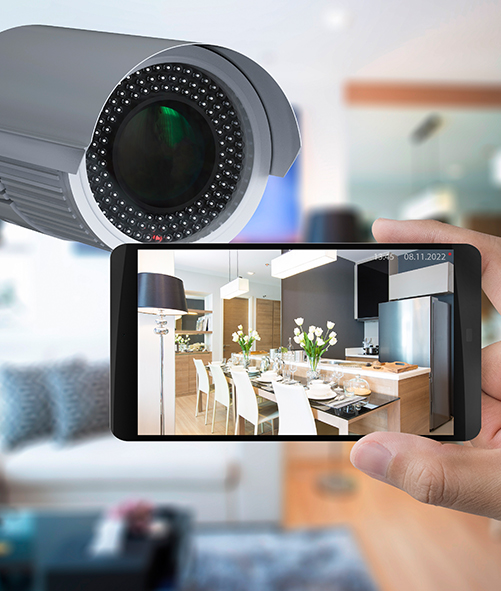 Home Security Camera Installation in Dallas
If you want home security camera installation in Dallas, you have come to the right place. TXP Locksmith offers installation of standalone and integrated security camera systems to reinforce your home security in every way possible. While you can do many things to make your home secure against unwanted and unauthorised entry, installing a good quality security camera is possibly one of the most cost-effective things you can do to make it possible. Whether you want to keep an eye on the kids or the babysitter, or you want to have your peace of mind that your home is safe against all kinds of security threats such as burglary, package theft or a break-in, getting a professional to install a home security camera is a perfect choice from every angle. Why do you need a home security camera installation in Dallas? When criminals know that their activities are being watched, monitored and even recorded, it can act as a deterrent. In addition, it helps you save money on insurance as taking preventive home security measures, such as installing a CCTV camera system, will help you get discounts on your homeowners insurance premium.
Wide Range of Security Camera Options for Your Home
HD indoor or outdoor cameras
CCTV cameras
Security Cameras with image sensors
Digital peephole
Dome cameras
DVR systems
Live video surveillance systems
Advanced Features for Optimum Security
IR night vision
Motion detection capabilities
1080p HD video
Resolution
Two-way audio
Bundling options
Real-time alerts and notifications
Live video streaming
Full range of locksmith services
Fast response and same day service
Licensed, insured & bonded technicians
Trainings for employees
Written estimates
Need a trustworthy locksmith for residential, commercial and automotive services?
Welcome to TXP Locksmith. Your one-stop-shop for lost keys, damaged
locks and broken remotes.
Need to install a high-quality
security camera?
If you want home security camera installation in Dallas, get in touch with our team today. We specialise in providing high quality and affordable home security solutions to our customers in Dallas. With a variety of security cameras, each equipped with an amazing array of features, it can be intimidating to select the right fit for your home. Our technicians are trained in installing standalone or combinations of security cameras and will work with you to assess your security requirements and will help you choose the right kind of camera so that you get the best return on your investment.