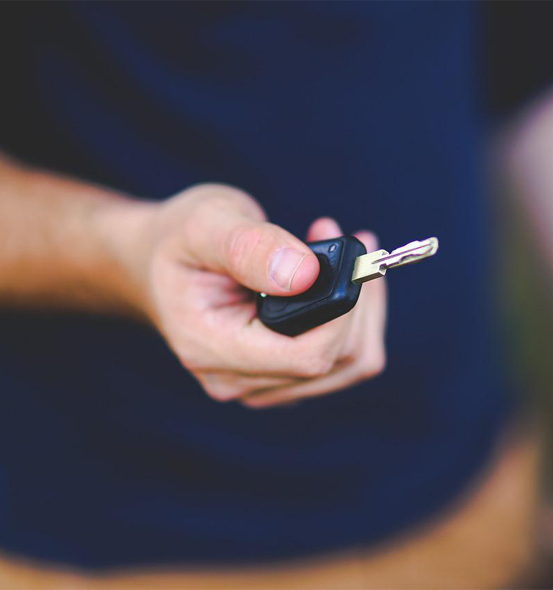 Transponder key programming in Dallas
Transponder keys allow for great convenience and offer higher level of security for your cars. At the same time, these keys are a complicated piece of machinery that calls for a specialized expertise to repair, replace and program. If you have lost or misplaced your transponder keys and need a reliable locksmith for keys replacement and transponder key programming in Dallas, give us a call. We understand that these keys, with an embedded microchip, are not as easily repaired, replaced and duplicated as the standard car keys.
So, what are transponder keys? As you can see, the word transponder combines the two words; transmitter and responder. These keys come with an in-built microchip with a unique arrangement of codes that your car recognizes. What is interesting and important to note here is that every transponder key is uniquely programmed with its car. You can start your car only when this exclusive chip successfully emits the unique code, recognized and coordinated by the car's receiver.
Local auto locksmith for best key replacement & programming
Our highly skilled auto locksmiths in Dallas have vast experience in using all the latest tools and machines required to replace and program your transponder car keys with precision. Whether you have a original key or not, you can depend on our technical expertise to cut you a new transponder key and program it for you. If you are certain your car key is lost or stolen, we will quickly make you a new key, erase the lost key from the system and reset the key so that old keys are rendered useless in case someone attempts to break into your car using the old keys. We are fully mobile and will send over our expert technician with all the relevant tools and parts within 30 minutes. Your transponder car keys will be replaced and programmed right on the spot and within minutes. We promise up front pricing and excellent customer service.
Full range of locksmith services
Fast response and same day service
Licensed, insured & bonded technicians
Trainings for employees
Written estimates
Need a trustworthy locksmith for residential, commercial and automotive services?
Welcome to TXP Locksmith. Your one-stop-shop for lost keys, damaged
locks and broken remotes.