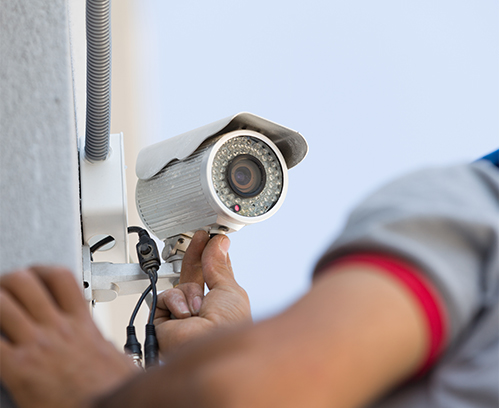 Home Security Camera Installation in Texas
TXP Locksmith offers home security camera installation in Texas with a wide range of camera options that you can choose from to allow you to maintain complete surveillance over your home from anywhere in the world, whenever you want. A properly installed security camera work as an important tool in your home security system, reducing the risk of burglary, property damage and other criminal activities. Our well-trained and licensed home security professionals will make sure that your camera is installed to give you optimum performance and coverage. We are good at what we do and we understand that it is important to get the best coverage and for that our experts will work with you to determine vulnerable areas that can prove to be a weak link in your home security.
Our Wide Range of Security Camera Options
Whether you want to install a high security camera to keep an eye on your property or want to view a live feed from your phone, anytime and from anywhere, TXP Locksmith can help. You can select an HD indoor or outdoor camera, CCTV cameras, a video doorbell camera or animage sensor camera to meet all your residential security requirements. Our trained and licensed technicians will make sure that your camera is installed in the most professional manner. Our security cameras are equipped with advanced features such as IR night vision, motion detection, HD 1080p video, seamless integration with smart devices, best resolution, video storage and record maintenance, intuitive an easy-to-use app and two-audio among other features.
We are a locally owned and operated business specializing in offering locksmith and security solutions for residential and commercial. Our technicians have an in-depth knowledge of the latest camera options available in the market place and are well versed with their pros and cons. Our experience and technical expertise mean we can help you pick the right security camera to meet your exact requirements. Looking for home security camera installation in Texas? Give TXP Locksmith a call for affordable options in peace of mind.
Full range of locksmith services
Fast response and same day service
Licensed, insured & bonded technicians
Trainings for employees
Written estimates
Need a trustworthy locksmith for residential, commercial and automotive services?
Welcome to TXP Locksmith. Your one-stop-shop for lost keys, damaged
locks and broken remotes.