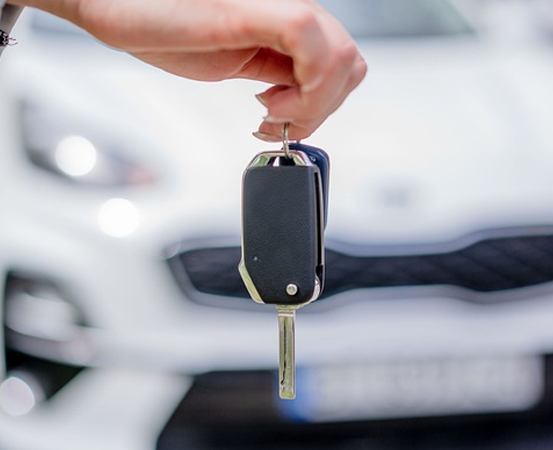 Transponder key programming in Waco, tx
Transponders keys offer an increased level of security for cars. Each transponder key has its own unique electronic signature, which means it is not possible to use another key to start your car. In case you have lost your car keys, the replacement process will comprise of two steps: making new set of chip keys and then programming new keys to start the vehicle. While this sounds simple, reprogramming your car to a new transponder key is a complicated process that needs to be performed with precision. That's why you should call TXP Locksmith for professional transponder key programming in Waco, if you need a fast, precise and accurate outcome.
TXP Locksmith for expert key replacement & programming
Our auto locksmithsin Waco are trained in the latest tools and practices used in programming your chip keys. That's why we are able to give you extremely smooth and proficient transponder keys services for vehicles of all makes and models. Most vehicles today are equipped with a transponder key mechanism.Your car will not recognize the signal emitted by any other transponder key that has not been synchronized with your car. If a carjacker attempts an unauthorized entry with a different set of keys, your car will stay unlocked with its engine disabled temporarily. In today's vehicles, transponder keys leverage an encrypted rolling code – making it difficult for a car thief or a carjacker to get hold of the correct code that is required by the car to unlock and start the engine.With the advancements in transponder technology, there are newer and more state-of-the-art programming software available in the market. Knowledge of these new software gives us an enhanced ability to offer more efficient, quick and affordable transponder key programming in Dallas. We provide same day replacement and our ability to make a properly functioning key is at par with your local dealership but at a fraction of their cost. Give us a call today to know more about our full range of car locksmith services in Dallas, including lockout assistance and broken keys extraction.
Full range of locksmith services
Fast response and same day service
Licensed, insured & bonded technicians
Trainings for employees
Written estimates
Need a trustworthy locksmith for residential, commercial and automotive services?
Welcome to TXP Locksmith. Your one-stop-shop for lost keys, damaged
locks and broken remotes.