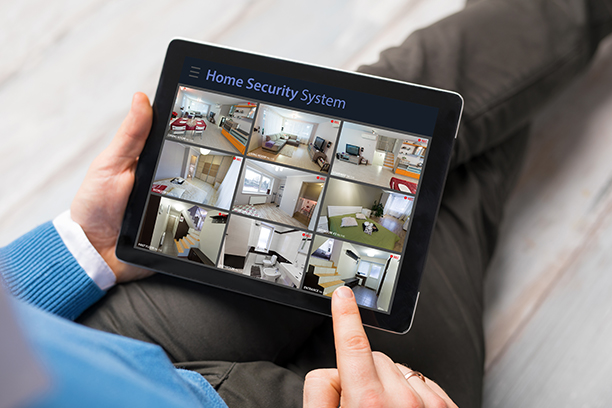 Home Security Camera Installation in College Station, Texas
TXP Locksmith is a local company providing top quality locksmith services and home security camera installation in College Station and the surrounding areas. Whether it is real time and relevant alerts, 1080p FHD camera, night vision, video motion detection, simultaneous viewing of multiple locations or two-way audio feature, our amazing range of home security cameras come equipped with all kinds of advanced features to give you a seamless and reliable experience. Our technicians are competent, skilled and courteous and they will ensure that you have a high-quality camera system that is easy to use and meets your unique home security needs.
CCTV camera systems for homes
HD Indoor security cameras
Outdoor security cameras with weatherproofing
Video doorbell cameras
Pan, tilt, and zoom cameras
Dome and bullet cameras
Live video surveillance
Wireless security cameras
Motion detector cameras
Equipped with night vision
Watch live feeds from smart device
High quality video clips
Multi-location viewing
Instant alerts and notifications
24/7 connectivity
Motion and alarm triggered recording
Nonstop streaming
Full range of locksmith services
Fast response and same day service
Licensed, insured & bonded technicians
Trainings for employees
Written estimates
Need a trustworthy locksmith for residential, commercial and automotive services?
Welcome to TXP Locksmith. Your one-stop-shop for lost keys, damaged
locks and broken remotes.
Professional
security camera

installation

We are committed to providing you high quality security camera installation in College Station, at a very affordable price. Our professionally installed home security cameras will allow you to safeguard your family and home against potential security threats. When it comes to home security systems, cameras remain the cornerstone and in fact the most preferred choice for home owners. Looking to invest in full-featured, multi-camera or a straightforward mounted camera just for the front door? Not sure what feature to look for? There are many types of security cameras available each with their own distinct features. If you are not sure which camera to buy and how to go forward with your security camera installation project, you can call us for a free assessment and cost estimate. TXP Locksmith can help you with installation, repair and maintenance of all kinds of security cameras and access control systems.